Like always, i am trying play catch up with my blog. This is why I'm blogging about Christmas in february. Don't judge ;)
1// Festival of Trees with the family
2// A tree in honor of our cousin who passed away at war in Iraq.
3// Doing the traditional christmas-sy stuff making gingerbread houses.
4// Activity days activity seeing the Christmas lights at the Layton park.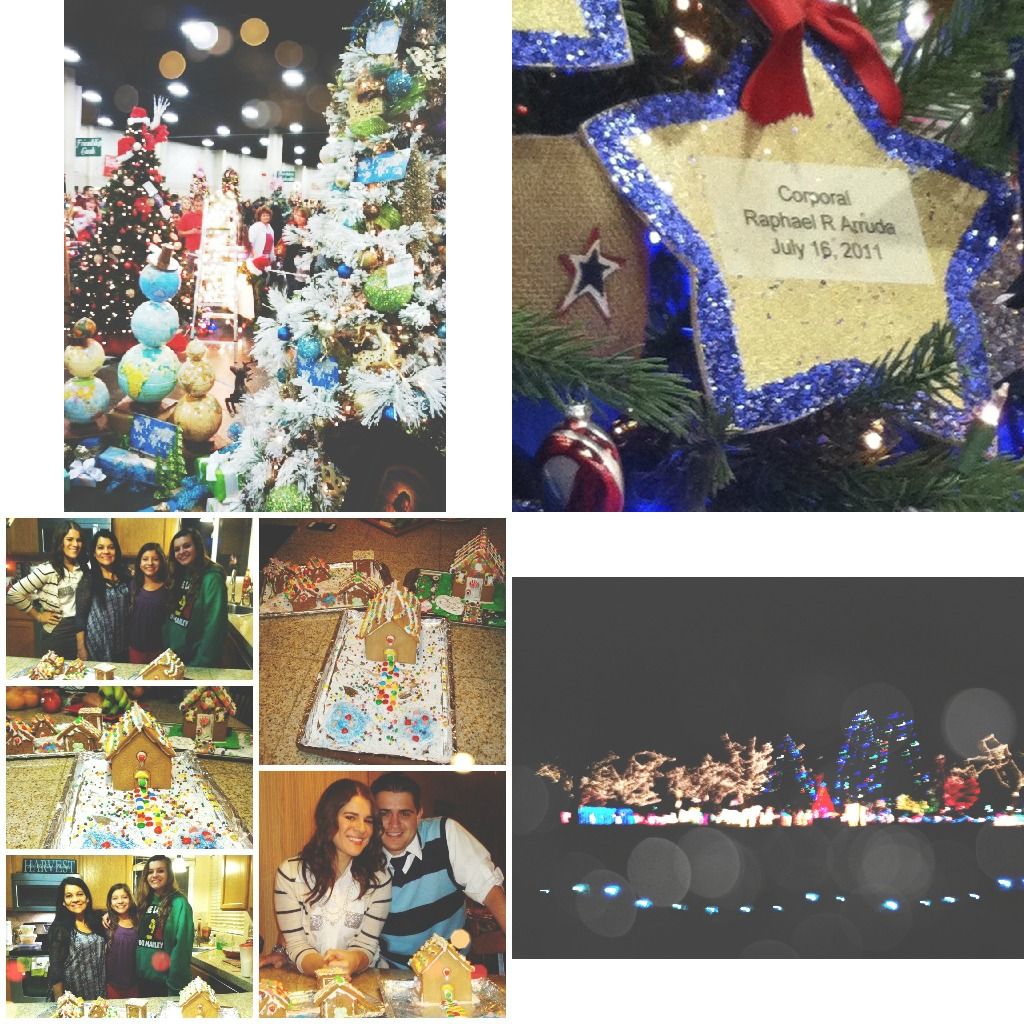 5// Thrifted: Sperries, coral lace slip, gray pencil skirt with pockets, polka dot belt, and polka dot dish.
6// Thrifted: Mid century desk for a whopping $15. I even went and picked it up by myself with husbands work van because he wasn't home. He was surprised when he got home. lol
7// Thrifted: A bunch of clothes, pink loafers, bed skirt, floral duvet and triangle clutch at the salvation army.
8// All the thrifted stuff above was on a fun saturday with 2 of my girlfriends. We had a blast at a yard sale then at salvation army.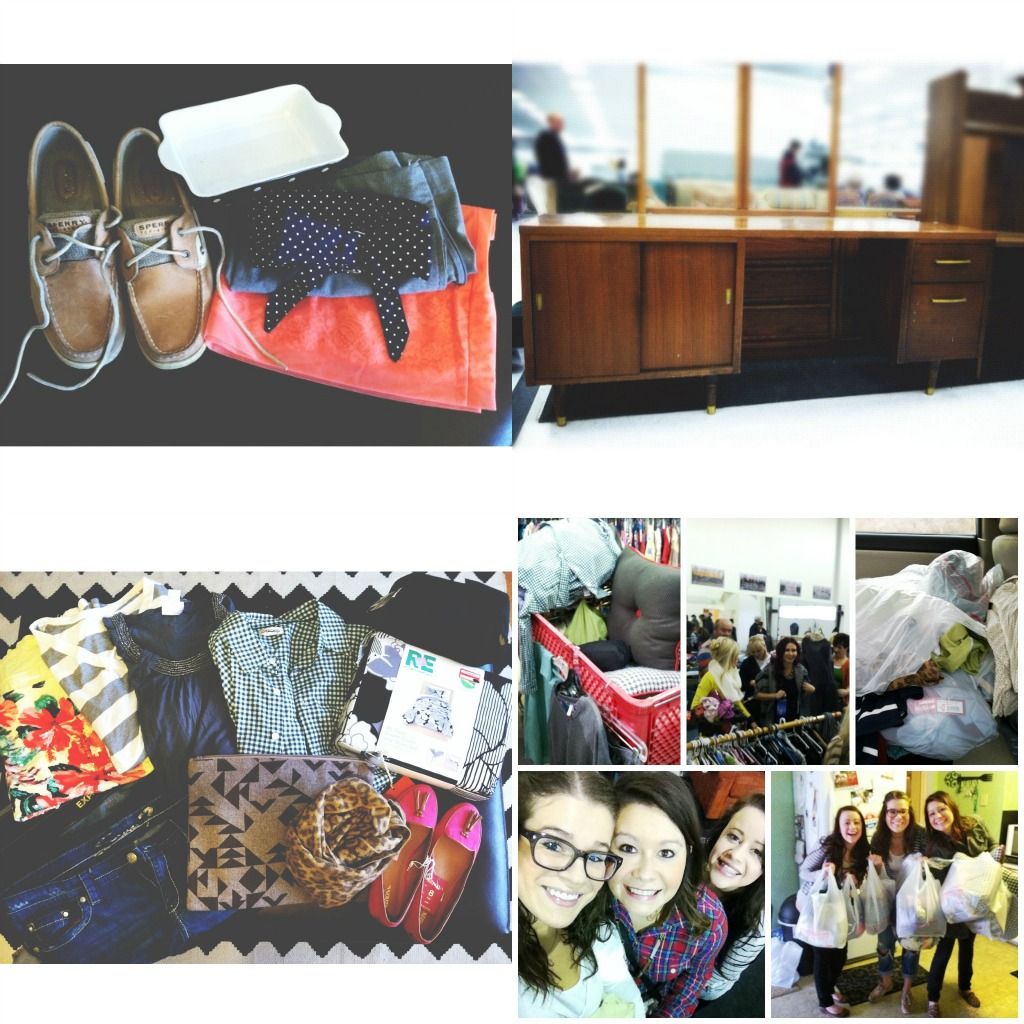 9//DIY Pay in the ass fabric tree skirt
10//Husband made the awesome NOEL sign.
11// Lots of blankets made to be donated to the Children's Justice Center
12//A fun neighborhood tradition. I elfed 2 neighbors house with treats and goodies.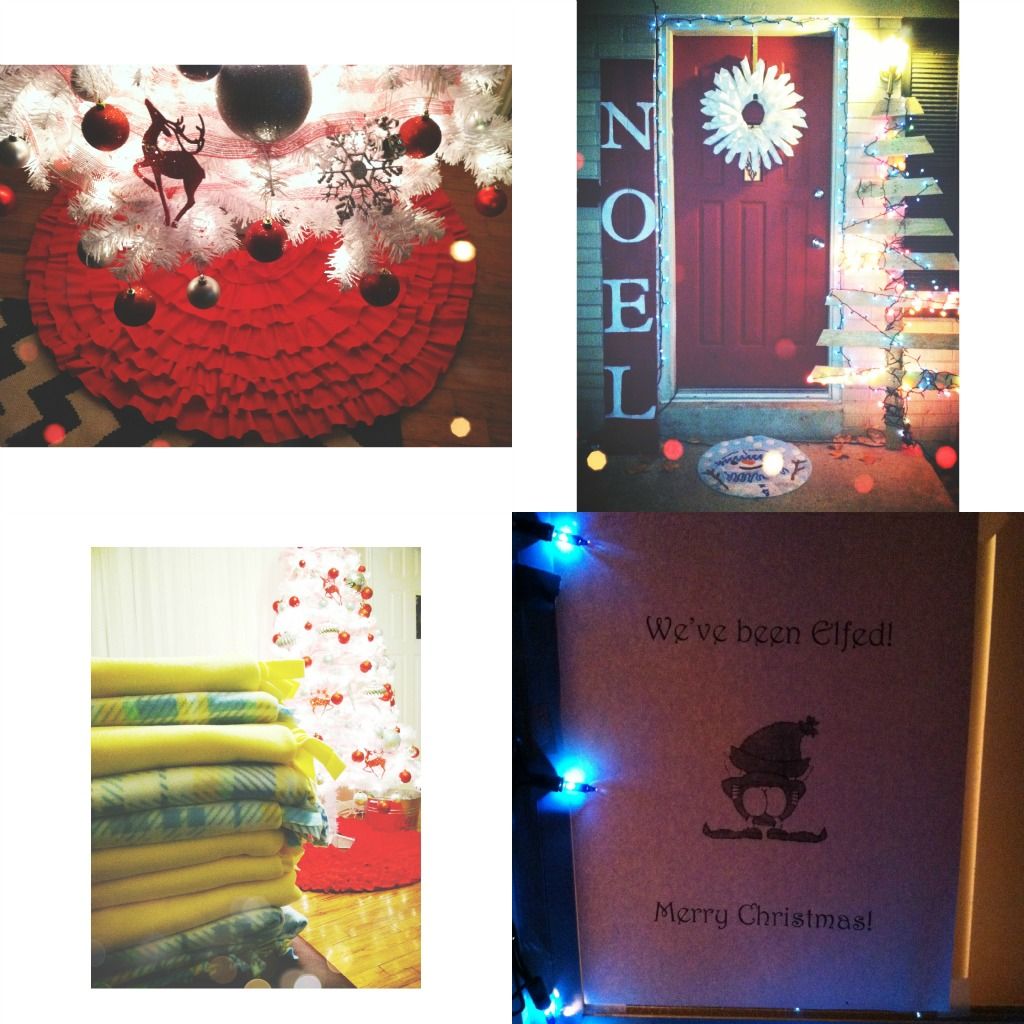 13// Husband gets to work on the room makeover i decided to do after purchasing the mid century desk. I sold all my old office stuff on ksl and got to work at designing a new office.
14// The after, fresh white walls.
15//Anthropologie wallpaper samples for a office project
16// Hey that's just me trying a different color of lipstick.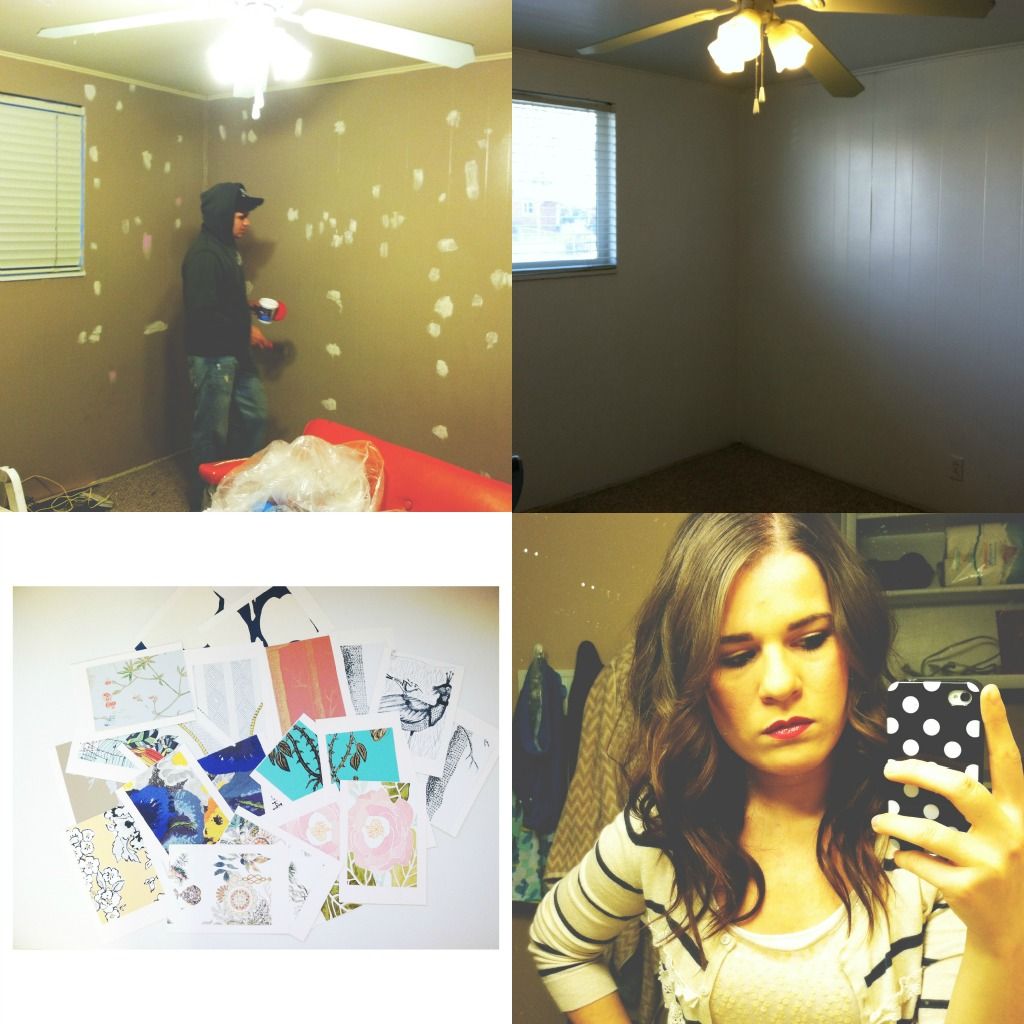 17// I kept working on my lifestyle change.
18// Even though december was hard to stay on track (think cookies from neighbors everyday temptation) I managed to hit my 20 lbs lost mark and BOY did it feel good.
19// I wore clothes
20// and I wore clothes again
21// Ugly sweater party. He won the award for the ugliest sweater. And bonus he DIY'ed it lol
22// Our friends cute set up for the uglly sweater/cookie exchange party
23//Playing Just Dance on the kinect. SO MUCH FUN!!
24// My DIY'ed ugly sweater.
25//My festive Christmas church outfit.
26// Our beautiful tree.
27// Presents all wrapped and ready to go.
28// Husband's festive Christmas outfit.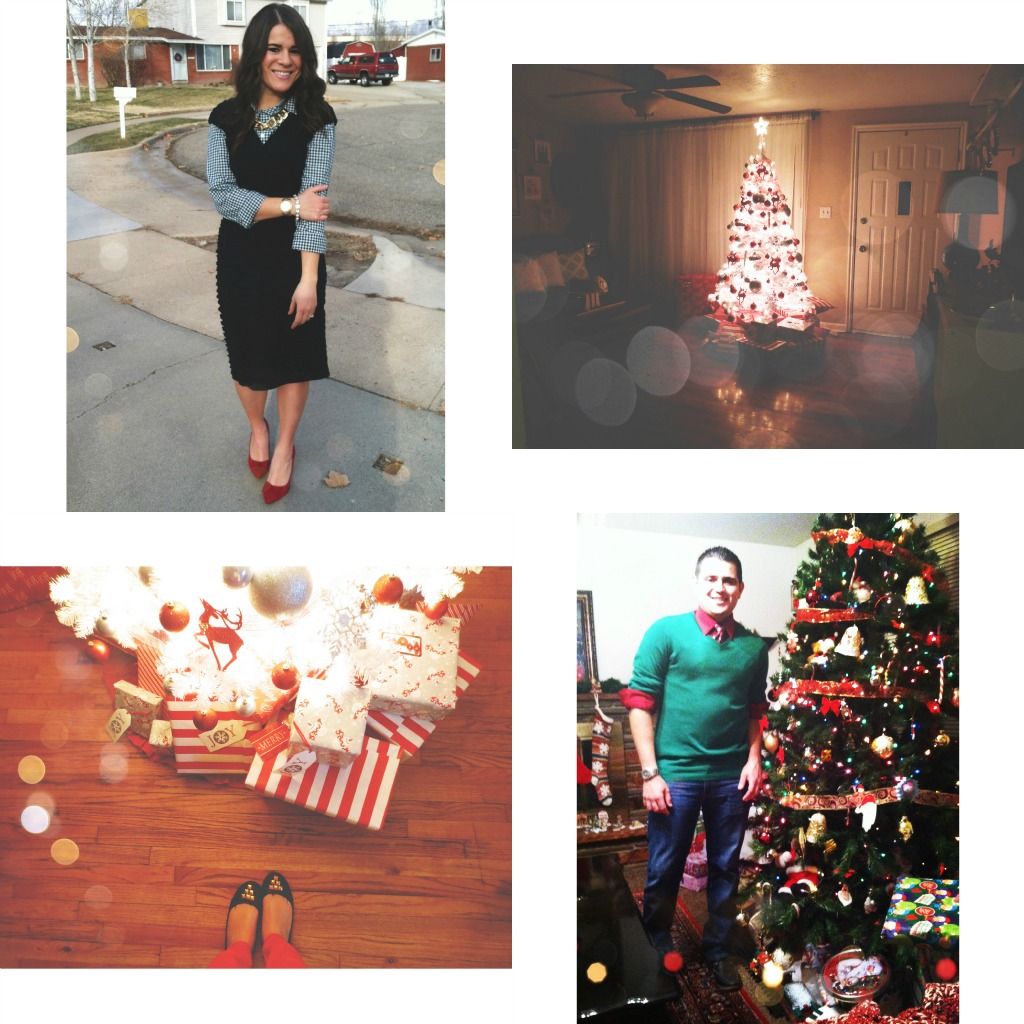 29// Christmas day. MERRY CHRISTMAS TO ME. I woke up in the middle of the night throwing up and sick as a dog. It went on the whole day. :(
30// Opening presents at my parents house. After this it was all a blur. Between throwing up my insides, having diarrhea, and passing out 2 times it was definitely not the way i had envisioned christmas. Thank goodness for my amazing husband and family who literally took the best care of me.
31//And of course we didn't have a white christmas but the day after we did.
32// Cute charlee enjoying the snow.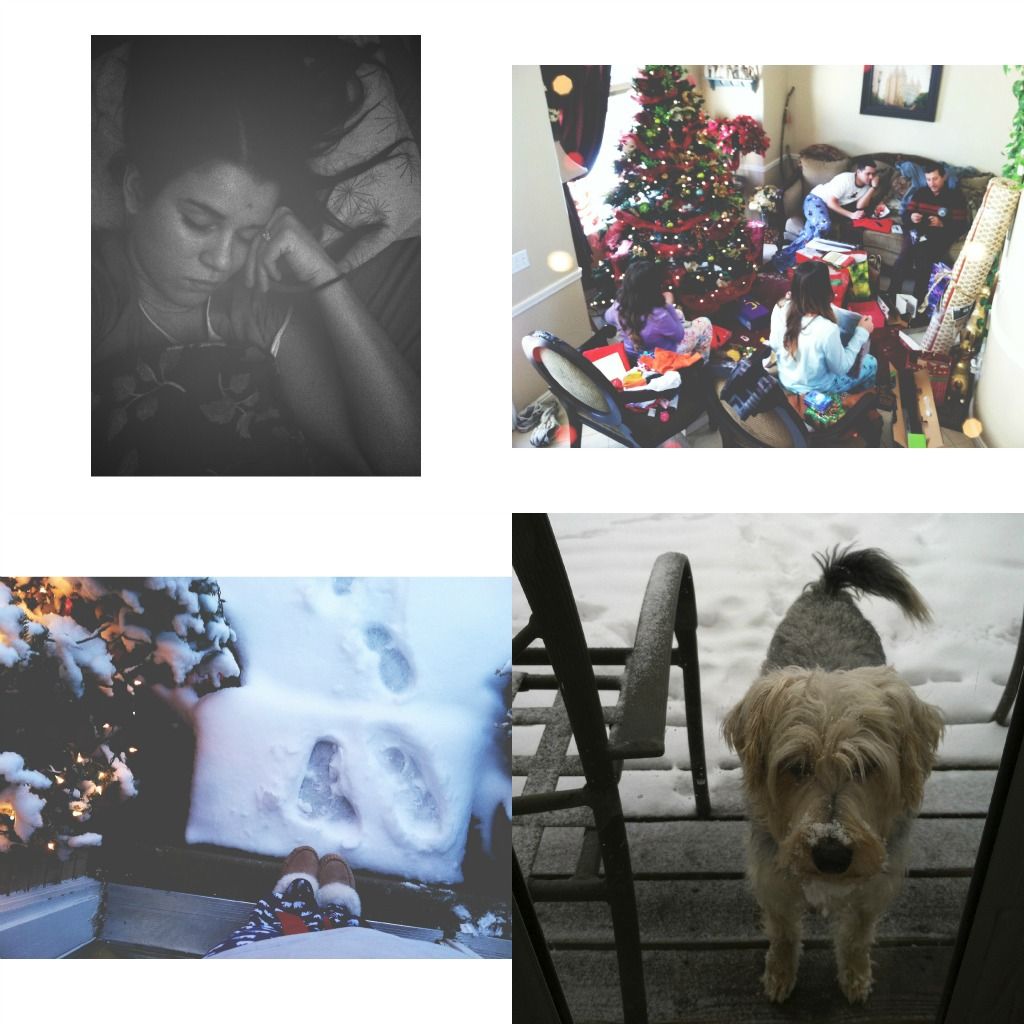 December is always a crazy busy fun cold month. This year it was just like that. We enjoyed it so much though. Husband enjoyed his time off from school. I enjoyed all the parties and get togethers with family. It was just a happy month. There was so much giving, service, and joy all around us we couldn't help but be grateful and celebrate the true meaning of christmas and that is Jesus birth.
Our hearts were full the whole month.