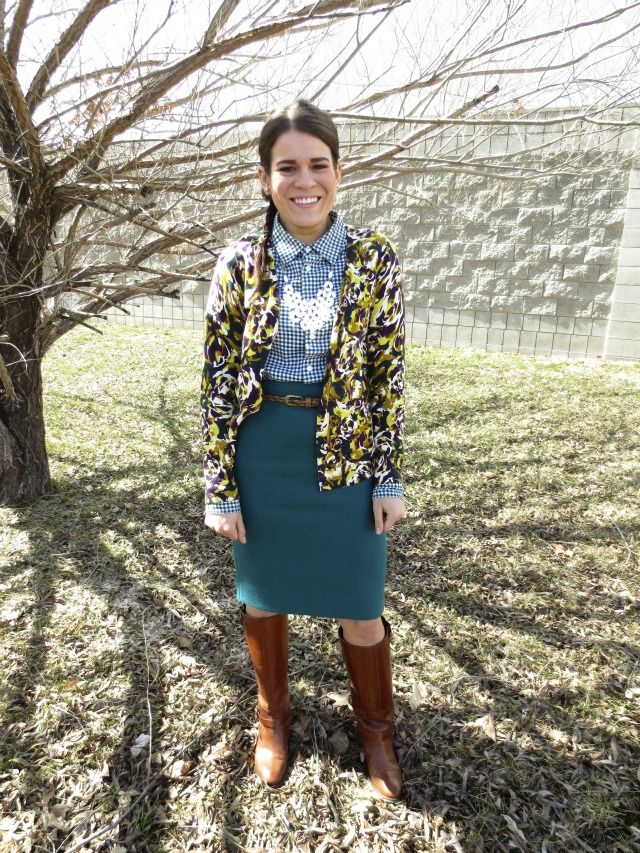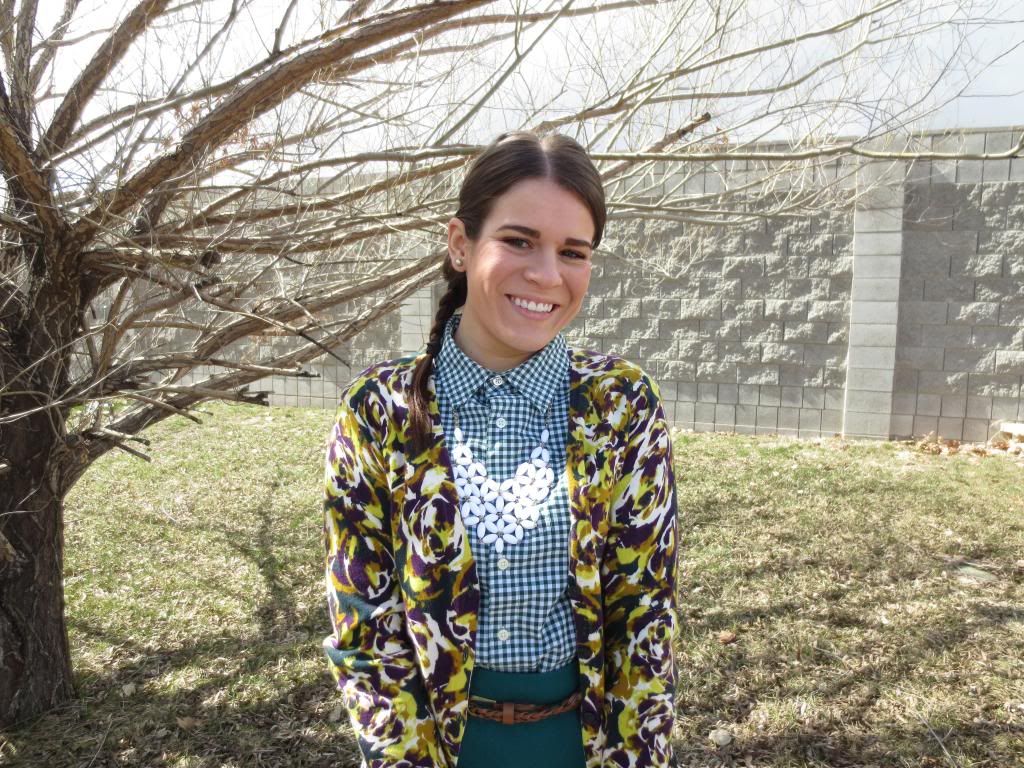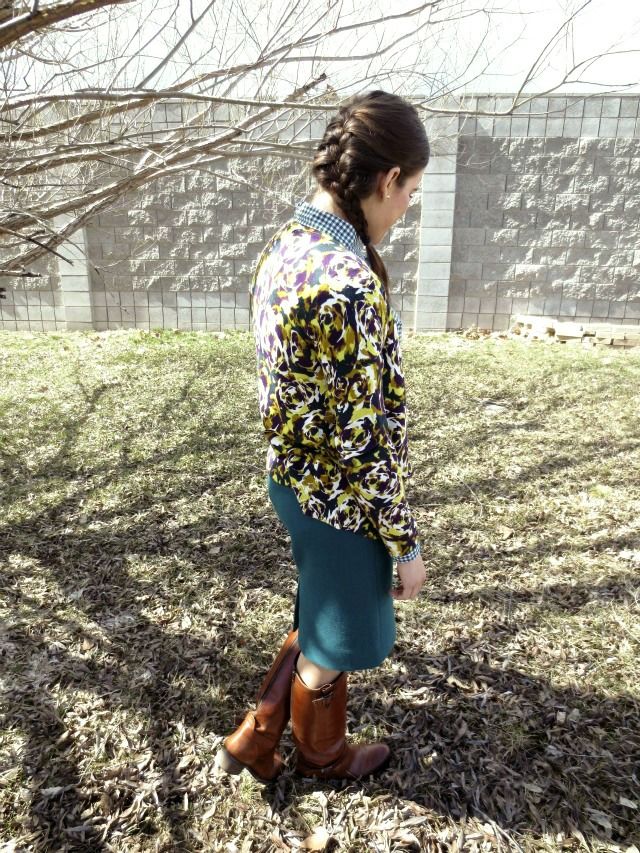 Wearing: Jcrew skirt, Thrifted target sweater and gingham shirt, Aldo boots, and Groopdealz necklace.
I wore this to church on sunday St. Patricks day. At first i was thinking no i won't be festive then I thought OH why not? So of course when I decided to wear green i couldn't find anything in my closet to wear, not to mention the weather did a 360 and it was back to the 40s and windy. Burr. So i wore this pencil skirt again. Funny story when I wore it last time everybody said how they loved my turquoise pencil skirt. Guess what color it really is in real life? Yeah it's emerald green. The dang thing just photographs weird. That's why I wore it sunday for St. Patty's Day. The shirt is also a emerald green gingham so i went all out with the green. It was fun to do since I don't normally wear a lot of green, hence the fact that I don't even have a lot of green in my closet.
This skirt and boots are 2 of my favorite Christmas presents that my husband got for me this last Christmas. The boots have been a wardrobe staple this winter, they go with everything. I'm definitely trying to wear them as much as I can before it gets too hot because I know I will miss them.
Some other things i'll miss when the weather starts getting hotter: Patterned/ colored tights, chunky scarfs, and of course LAYERS. Better enjoy them while i can right?
What are some things you'll miss once spring/summer hits?
Linking up to:
The Pleated Poppy // What I Wore Wednesday
Dear Abbey Leigh // Dress for the day you want
Ray Gun Ramblings // What We Wore, Read, and Made Link Party
Because Shanna Said So // Random Wednesday
Kiwi Womens Style // Wardrobe Wednesday
Rolled Up Pretty // Whatever, Whenever Wednesday
My Girlish Whims // Your Whims Wednesday
Transatlantic Blonde // What I Wore Wednesday
This Girls Life // Weekly Wednesday Blog Hop
Style Elixir // Style Sessions
All Things Alisa// Diaries of a barganista
Glow Kouture // Fresh Fashionista Style
Get Your Pretty On- I Feel Pretty