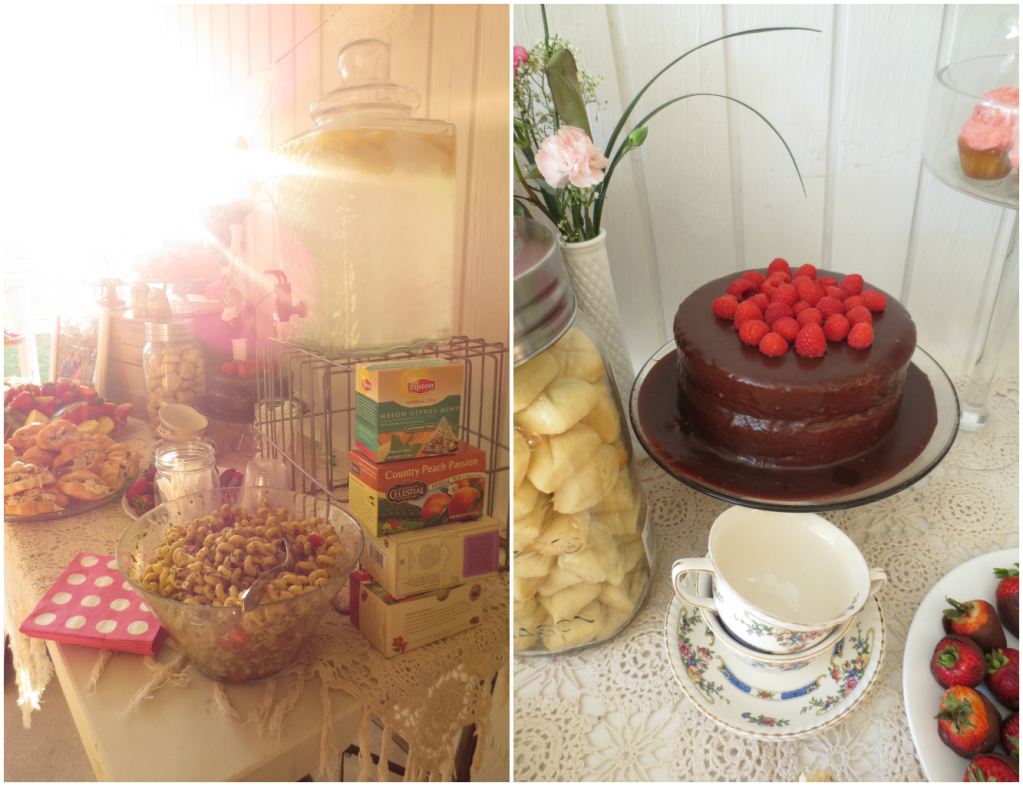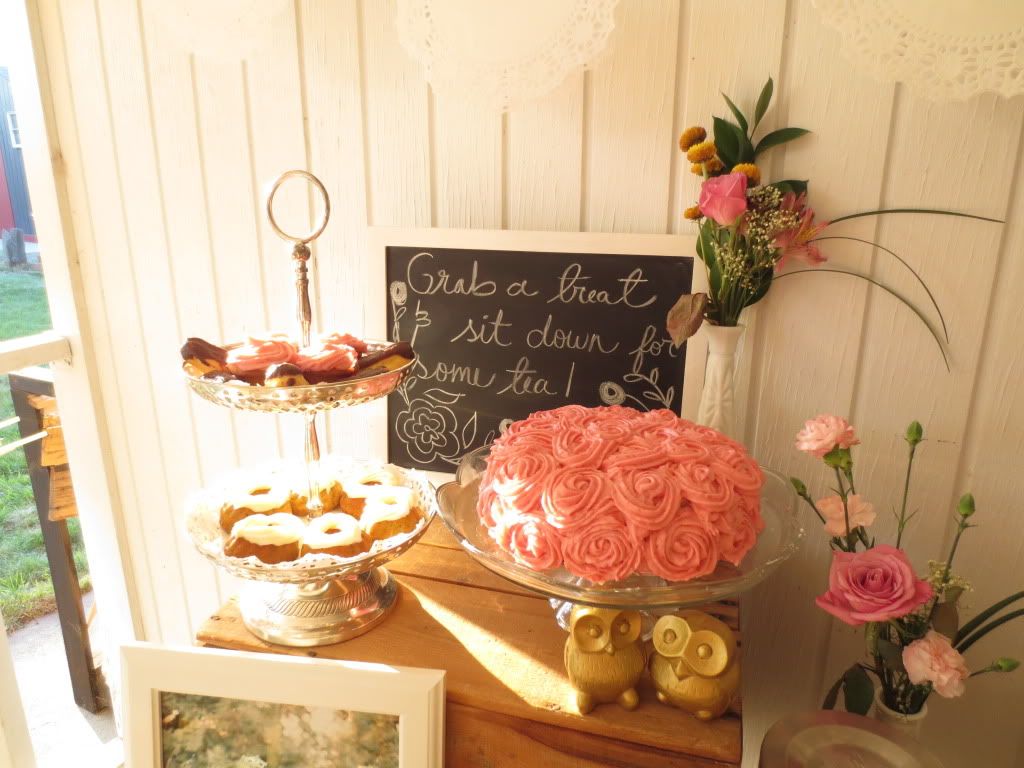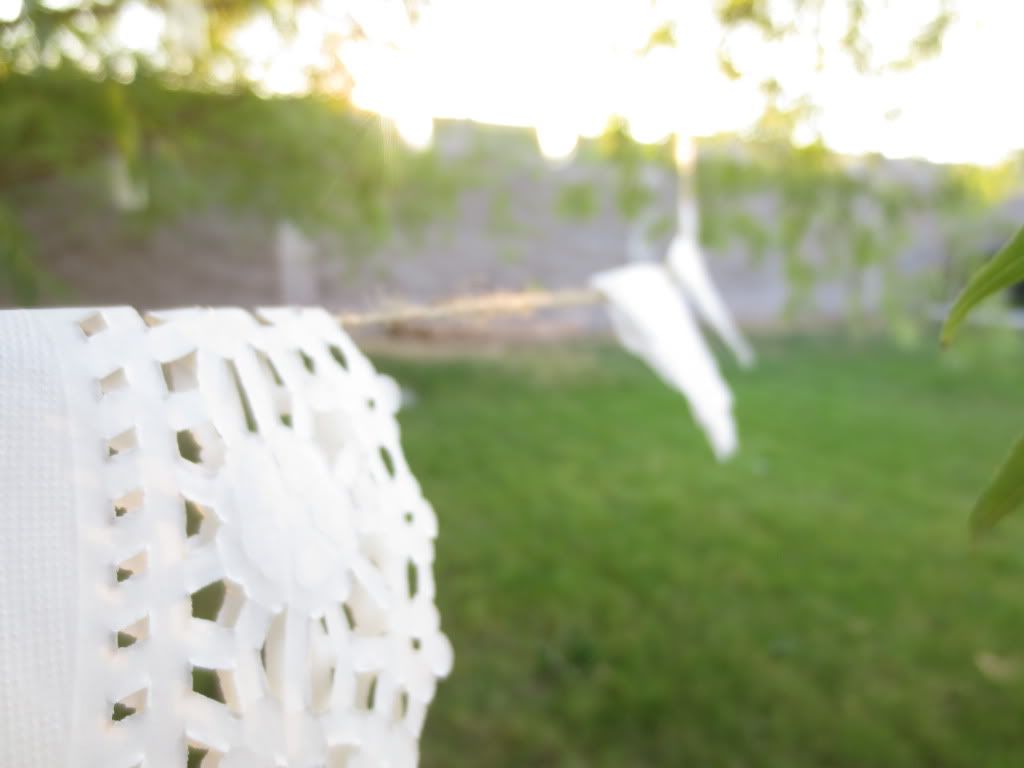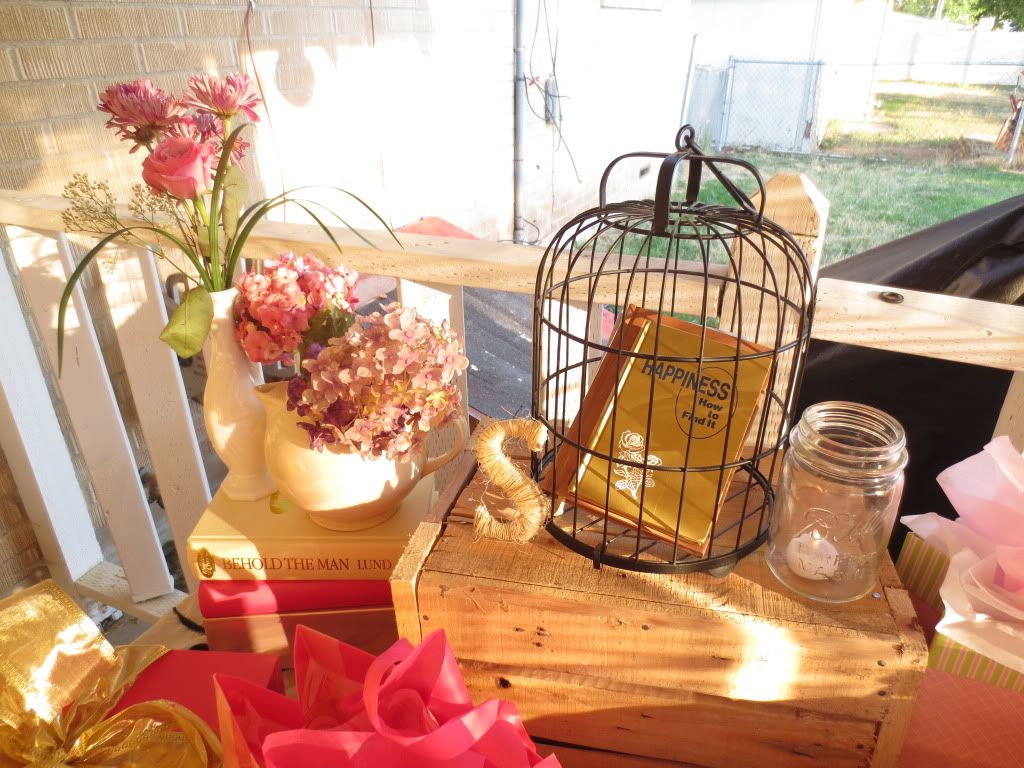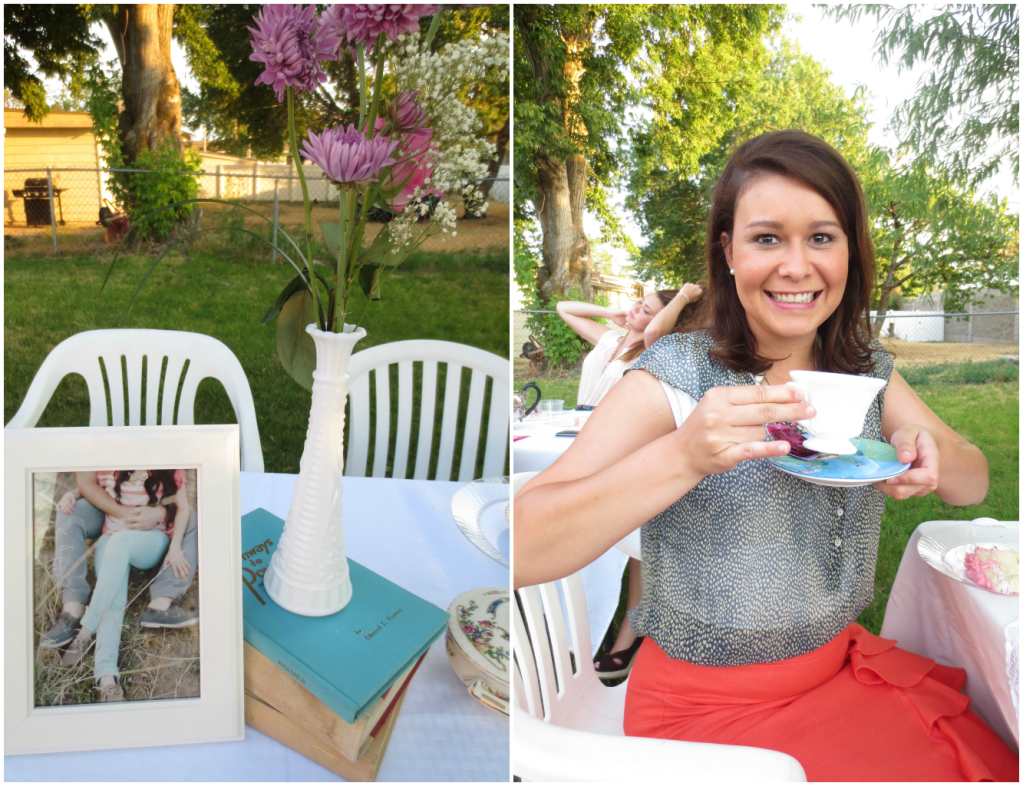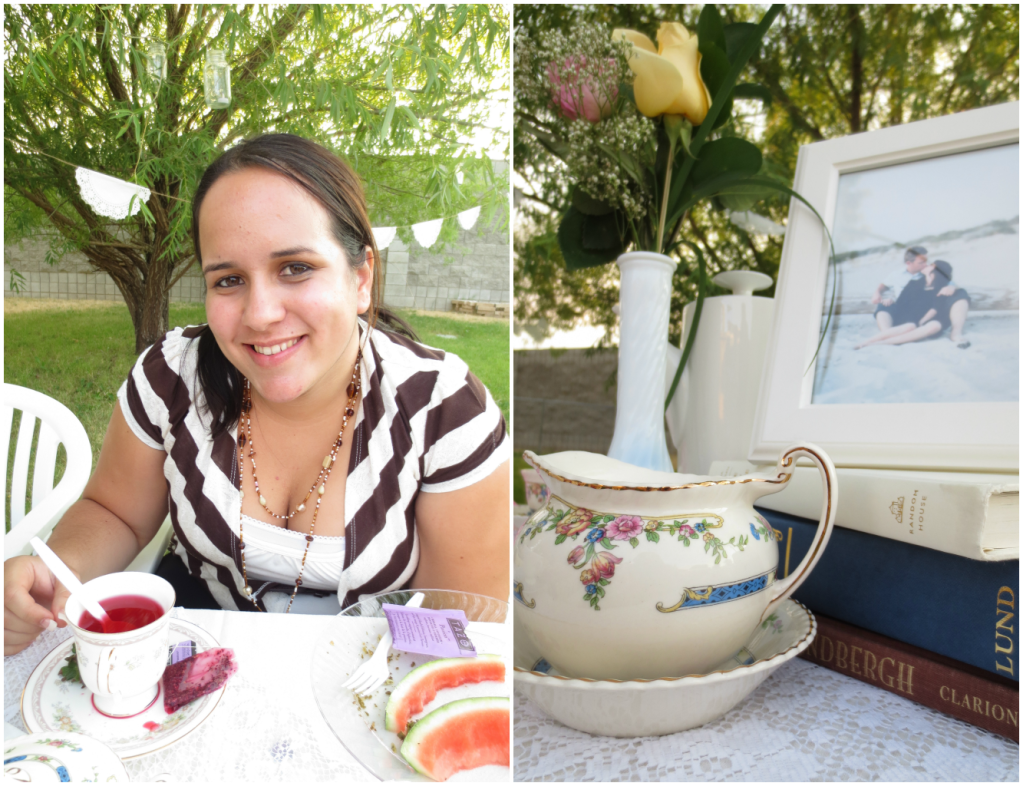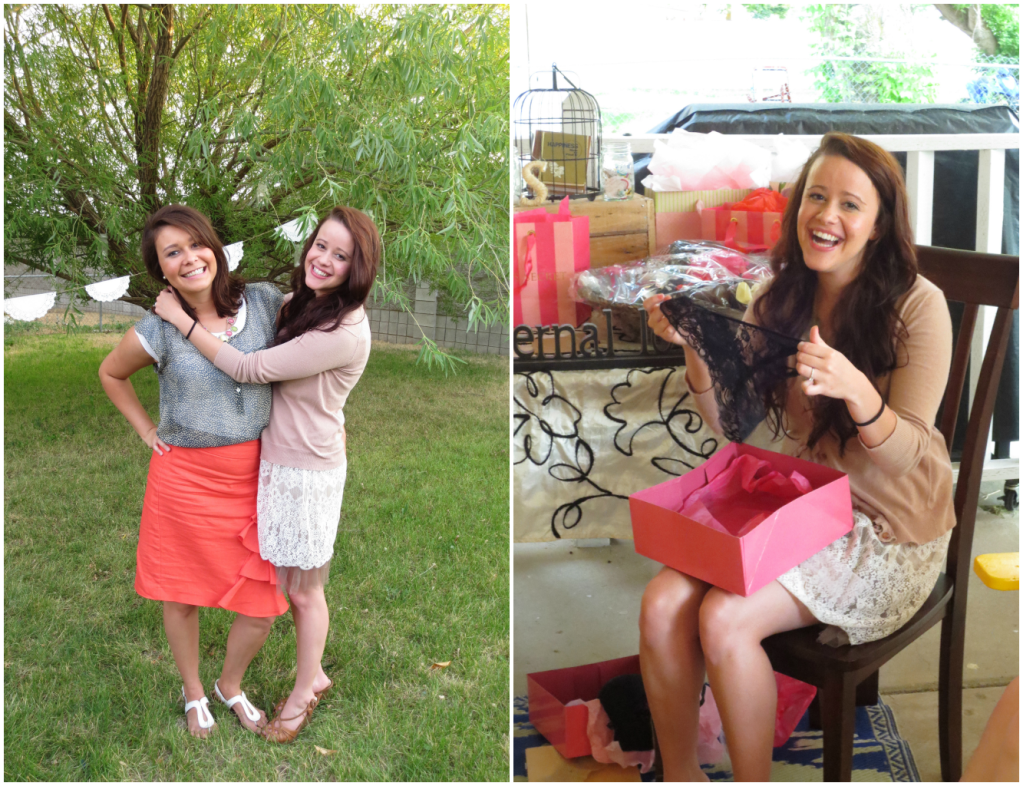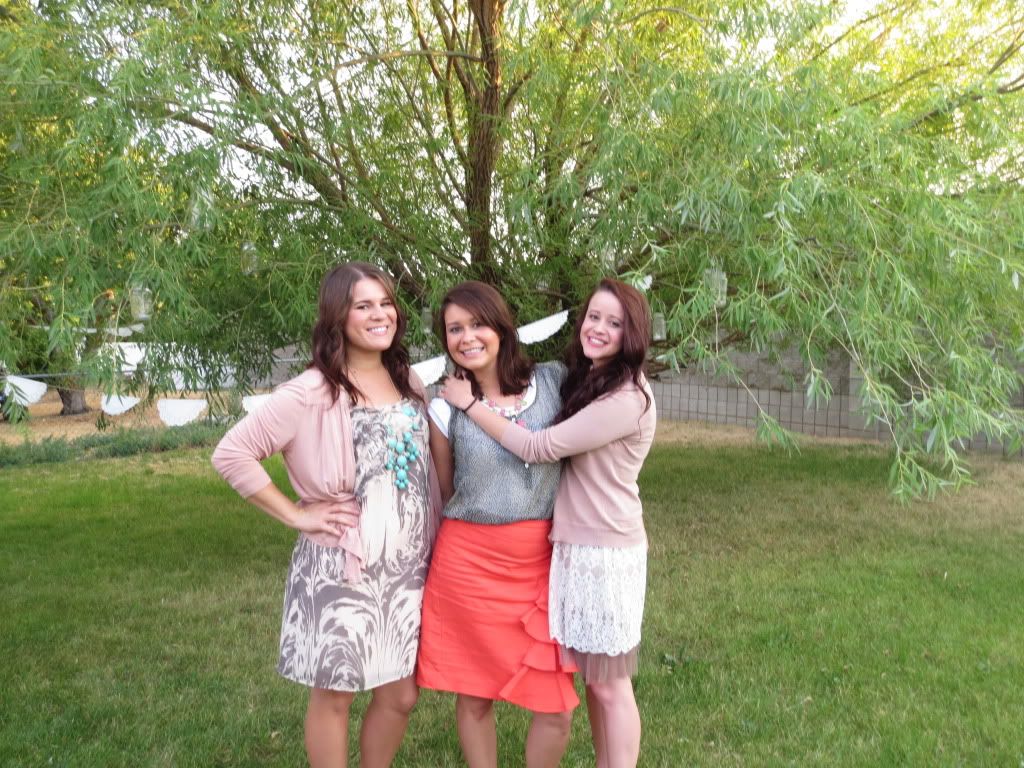 Late July I had the opportunity of throwing a cute friend of mine her bridal shower. Her sister Tay was in charge of most of it, like the delicious cakes you see. The shower took place in my backyard. We were afraid it was going to be super hot the whole time, but once the sun started going down it cooled off so nicely and being under the shade also helped. I had a lot of fun pulling stuff from my home decor to achieve the vintage tea party theme. In the end I thought it looked adorable.
We had a lot of fun sipping on tea, eating delicious treats, mingling and than later embarrassing the bride with sexy little gifts.
Times like these is when I'm thankful i'm a girl. We have so much fun!